Check out our pictures of our Motorcycle ride to Providence Canyon State Park
This evening, Winterville will have a booth open at the Patriotic Night Celebration at the Recreational Center in Bonifay. See Brother John Tate, Brother Tom or Sister CiCi Cappuccio, or Sister Barbara Johnson to find out how to help with the booth. We will not be having our regular evening service here at Winterville, but will be meeting at the Rec Center to worship and honor Jesus Christ and celebrate the anniversary of this great country under God.
Brother Brooks will be having a Bible Study Friday night at 7pm at his home for anyone who would like to draw closer to God through His Word.
Fun Day will be held on July 11th for our kids. Details will follow soon.

There will be a C.D.A.D. class here at the church on Thursday nights at 7pm. C.D.A.D. is the abbreviation for Chemical Dependency Alcohol and Drugs. This class is not only for people who have chemical dependencies, but also for family members and friends of addicts and alcoholics so that they can be better informed to help cope with the situation.
Can you hear a calling from the Holy Spirit that is saying, "Go, feed my sheep?" Well, if so, it is time to answer that divine calling and join a new ministry here at Winterville called the Witness Team Ministry. The harvest is truly ready, but who will go? If you have this calling on your life, get with Brother Robbie Toole to find out how to fulfill the desire to compel the lost to come to Jesus.
We are proud to announce that Brother Lowell Hudson has been selected to be our Associate Pastor. Please keep him and his family in your prayers as he assists in the work of the Kingdom of God here at Winterville.
Brother Greg Johnson is the leading board member for the month of June. Please see him for all activity approvals this month.

Under the divine direction of Jesus Christ, and under the physical and spiritual leadership of our pastor, Mitch Johnson, our 2013-2014 board members are as follows:
Tom Cappuccio
Greg Griffin
Greg Johnson
and
Lowell Hudson.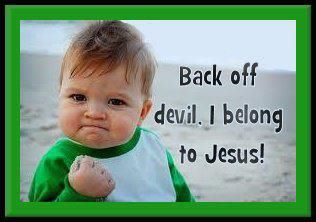 We, at Winterville, are very proud of our van ministries and very thankful for all of our members who make it possible to keep it going. Brother Robbie Toole and Sister Louise Rock are our drivers and work very hard to make sure that the vans roll. Brother John Allen also works very hard taking care of minor breakdowns. Thank you all for your obedience to your calling.
Check out our devotionals page. Brother Brooks has some very interesting reading there that we all should meditate on. Thank you Brother Brooks!!
___________________________________________________________
If you have any reason to give God praise, honor, and glory, we want to hear about it!! Our cyber members as well as our physical members need to draw strength from your powerful testimony. We want to know what God has done for you or someone you know. Don't pass up this opportunity to brag on God!
On this page, up and over to the right, click on "Praise Report" and it will take you where you need to go to honor Jesus!!
We would like to invite you and your family to come and join us at Winterville. Please enjoy your visit to the website and may God Bless You and Your Family.
W1897 Highway 177A, Bonifay, FL 32425 (850)547-9565


You can now connect and watch our services live via internet by clicking on the computer icon on the right.